Ninja New Years Palau 2019 Liveaboard Expedition
Palau is one of those awe-inspiring picturesque destinations that needs no introduction. Bright green mushroom shaped limestone islands breach from cobalt seas surrounded by sweeping brightly colored coral walls packed with life, gorgeous channel dives reminiscent of underwater rivers with sharks zipping by, World War era wrecks frozen in time, 13+ species of sharks, mantas, napoleons, eagle rays, turtles, and the list just goes on and on. It is a destination that recently took home 10 accolades in the 2018 Scuba Diving Mag readers choice awards and has continuously stole the hearts of divers for decades. One its dive sites is even continuously ranked #1 in the world.
But it's beautiful for a reason. Palau has a tradition of conservation and protecting their unique ecosystem that spans back over 1,000 years. The island nation is home to the 6th largest marine preserve in the world with over 193,000 square miles deemed a no-take zone. Palau created the worlds first shark sanctuary in 2009 which would inspire many other countries to go on and create their own. Do almost any dive here and witness yourself how well the local shark population is thriving because of it. On top of all this it is home to Jellyfish lake, a unique marine lake where thousands of golden jellyfish spend their days chasing the sun. These special creatures have evolved to not have stinging cells allowing divers to swim with them in a one of kind experience that can only be found here on these beautiful islands.
Ninja New Years is back for 2019 and we are taking you somewhere special to kick off 2020! Imagine experiencing all this from a custom built, 40 meter (130ft) long luxury wooden sailing ship.  Join us December 29 2019 – January 5, 2020 as we explore the best of Palau and ring in the New Year ninja-style with 8 days/7 nights packed with jaw dropping diving, presenatations, workshops, and a special champagne toast under the stars with your dive ninja family.
This is a limited offer trip with only 16 spaces   SOLD OUT.  Scroll down for more details on the trip,  then register online now to secure your space.  Feel free to contact us at [email protected] or +1-973-619-9976 with any questions or to reserve your space today. And check out our recent Exploring Palau trip report here!
The Ship
For this incredible experience we have chartered the Palau Siren. She is a beautiful 40 meter long (130 ft) ironwood sailing ship created by divers for divers. The Palau Siren was built by master yacht builders in Indonesia and is for those divers looking for something special. She has a beautiful wooden design and comfortably holds 16 divers as well as a crew of 12. She's built for stability, comfort, and safety. Her dining area is open air letting you soak up those breathtaking views while enjoying delicious meals. She has one of the most beautiful air conditioned lounges we've seen with comfy sofas, a bar, large screen TV, and a library of films, books, & games complimented by her gorgeous wooden construction. Outdoors she has both shaded and unshaded outdoor areas with comfy cushioned lounge chairs for relaxing in the sea breeze. For the photographers she boats both indoor and outdoor camera areas, individual storage drawers and numerous charging ports. The state rooms are beautiful and offer, side-by-side hotel style bed layouts as well as rooms with 1 big bed for couples. Each room boasts an enterntainment center, air conditioning, wall fans, ensuite bathrooms, a personal safe, ample storage, complimentary towels, and bath robes.
She has 2 tenders to make getting to the dive site easy and comfortable. Her dive deck is spacious with each diver having their own personal station and storage area. The dive deck also features 2 bathrooms, camera rinse tanks, fresh water, and deck towels. Plus our special package includes free scuba equipment rental (Aqualung BCD, regulator, 3mm wetsuit, surface marker buoy, mask & fins), as well as a free Nitrox upgrade to all our guests. Both 12 and 15 liter (please contact us to reserve 15L tanks) aluminum tanks are available onboard and are able to support both DIN and Yoke regulators.
But it gets even better; the Palau Siren even offers a same day laundry service, professional massages, and also kayaks for relaxing or exploring between dives.
The Itinerary
Our exclusive Ninja New Years trip takes you to see the best of Palau. The waters around this beautiful nation are warm all year round with an average temperature of 27c (81F) and you can see visibility reaching upwards of 60m (200 FT)! We'll visit Ulong Channel, often considered the best dive in Palau! This exhilarating drift dive has it all; hard & soft coral encrusted walls, schools of sharks and other pelagic action. We'll explore German Channel an area frequented by giant mantas as well as the Blue Holes & Blue Corner area -possibly the most famous dive sites in Palau. Blue Corner has steep sheer walls and an abundance of fish life. Strong currents bring plenty of blacktip, whitetip and grey reef sharks, schools of jacks and huge Napoleon wrasse. Turtles and colourful reef fish are seen also in the coral gardens and smaller creatures such as leaf fish can also be found here. We'll also visit some World War era wrecks throughout the trip such as the Iro Maru and Teshio Maru. And as an added bonus we have just confirmed with the marine biologists in Palau that the populations of jellies are back to normal and  the famous Jellyfish Lake is reopening  after its closure in 2016 due to a drought in the area. We've been holding out on going to Palau in hopes of getting this awesome news! Some of the other potential sites we'll visit include Siaes Corner, Shark City, New Drop Off, Turtle Cove, Peleliu Cut, and many more. We can't think of a better way kick off the New Year than exploring all these stunning areas!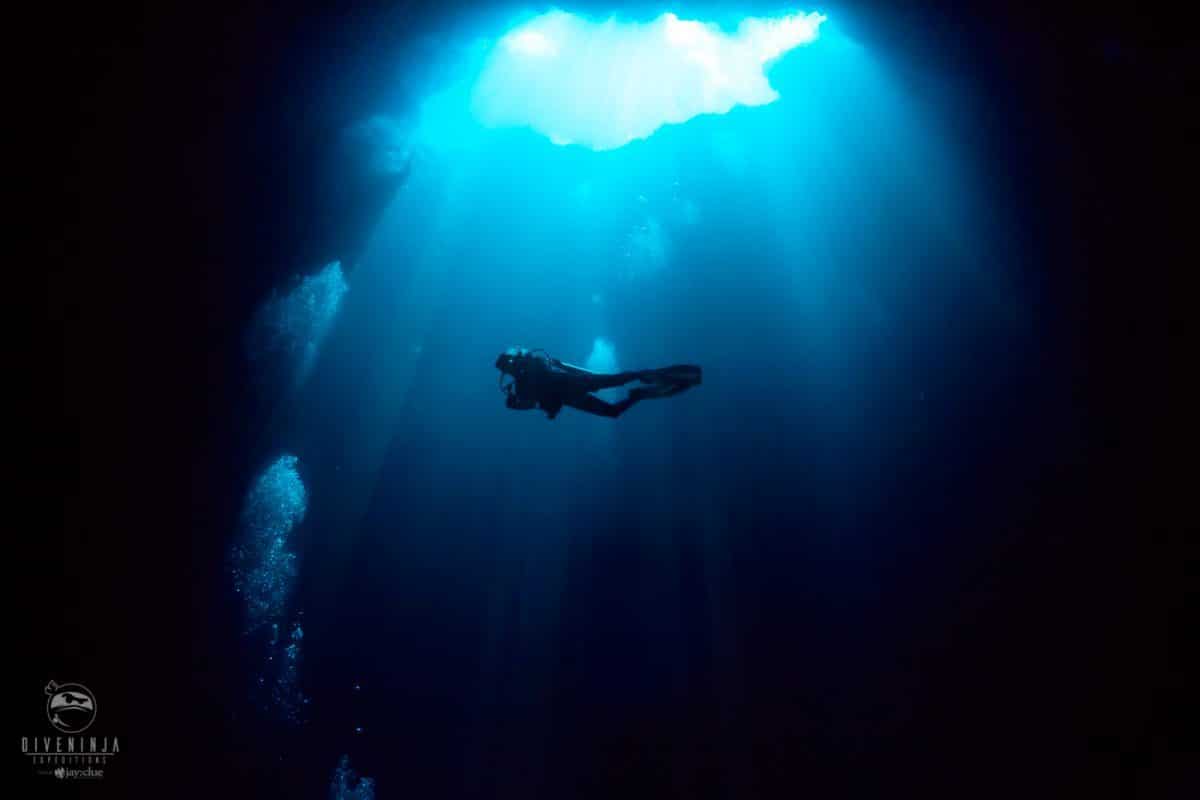 What's The Cost?
NINJA BOOKING SPECIAL! Book now and receive a $500 discount! This offer is limited and expires in 30 days! So book now before it's gone! The Palau Siren offers 2 room options, a double room with 1 large bed, or a room with 2 single beds. The price for this amazing trip is $3,950 ONLY $3450 USD. All prices are per person and on shared double occupancy basis. If you are traveling solo, no problem! We will match you with another solo ninja guest of the same gender. Or if you prefer your own private room a single supplement upgrade is also available for an additional fee.
What's Included
The trip price includes all diving & activities (up to 4 dives per day including night dives), Nitrox,rental equipment (BCD, regulator, 3mm wetsuit, mask & fines), tanks, weights, presentations throughout the week, transfers from the local airport to / from the ship, 7 nights accommodation on a shared double stateroom basis, 4 delicious meals per day plus snacks, fresh juices, soft drinks, tea, coffee, local beer, fresh towels in your stateroom as needed, as well as fresh towels on the dive deck for drying off between dives.
What's Not Included
The price does not include flights, port & park fee of $200 USD,  optional laundry service, optional 1 hour Thai or relaxation style massages, wine and cocktails available at onboard bar, Crew Gratuity (10%-15% of trip price is customary but is at your discretion), or any credit card processing fees. These extras and fees can be paid on the ship. Please note that crew gratuity must be paid in cash.
Flights & Pre-Trip Activities Information
This trip departs and returns from Sam's Tours pier in Koror, Palau. The nearest international airport is Koror and also know as Palau International Airport (KOR). We recommend arriving in Koror a day early to give you some time to relax and a little padding in case of any travel delays. Although it may seem that Palau is in the middle of nowhere, easy international flights can be found from many international airports in the US, Canada, and Europe as well as many other areas. From the US and Europe flights are very affordable and usually include a stop in Guam or east Asia. You can also choose to fly through Hawaii. Please keep in mind if you are not a US citizen you will need a US transit visa to fly through Guam. Check out this infographic for more info on how to easily get to Palau by clicking here.
And of course, in proper Dive Ninja fashion we have some special excursions in the works to add to your trip to Micronesia. We'll be releasing more info as we finalize it. But feel free to give us a shout and we can help sort out pre and post trip activities.
Palau Photo Gallery
Check out some photos from our recent trip to Palau in June 2019!